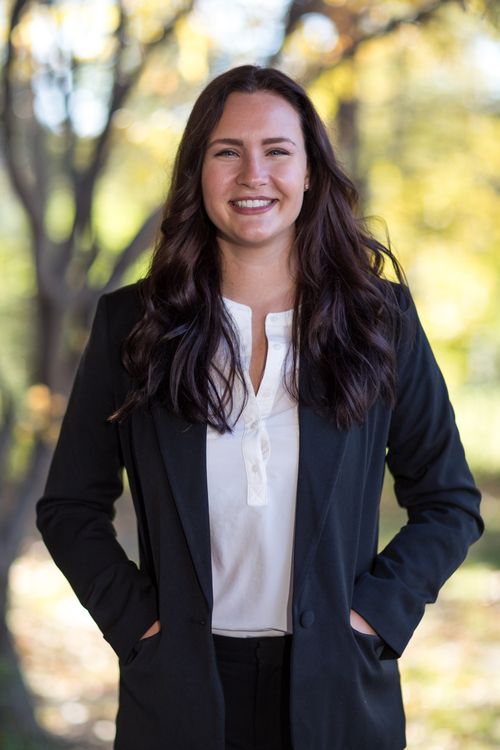 With a life's mission to help others improve their health and well-being, Dr. Morgan focuses on the whole body and what it needs to heal itself. After seeing firsthand how a Doctor of Chiropractic helped her father recover from debilitating headaches, she knew the body was extremely resilient with the right type of treatment. This motivated her to change the lives of others in the same way so everyone could achieve the quality of life they deserve. With a thorough assessment and unique care plan Dr. Morgan looks forward to helping you reach your health goals.

Dr. Morgan grew up locally in southeastern Wisconsin and attended the University of Wisconsin-Madison, where she obtained her degree in Kinesiology. This allowed her to study movement of the body in depth and create a great foundation for her future. She then attended Palmer College of Chiropractic in Iowa. Graduating with honors and having gained experience as an active clinical teaching assistant and rehabilitation intern, she furthered her knowledge by completing education in activator methods, soft tissue techniques, pediatric/pregnancy care, Webster Technique, sports injuries, extremity adjusting, and taping techniques. Her goal as a chiropractor is to reduce the stress on your nervous system through specific adjustments along with rehabilitative exercises for longer lasting results. This helps create a healthy balance in your body that allows you to function at your full potential.

Nutrition, movement and a good sense of humor are all a part of Dr. Morgan's philosophy for a healthy lifestyle. She enjoys working with patients of all ages and abilities including athletes. She is also passionate about serving women throughout the varying stages of life: adolescence, pregnancy, motherhood, menopause and senior care. The body goes through a lot of changes over time and Dr. Morgan is here to help make those transitions smooth and positive.

Everything in life is about balance and when you balance the spine and nervous system, you reduce stress on the body. Dr. Morgan is excited and proud to be part of Lake Country Health Center. After visiting many clinics in Wisconsin, she was impressed with the amazing staff and clinical excellence in delivering quality patient care. She feels strongly about growing with LCHC, making it her home, because it is a place that truly puts the patient first, has a strong sense of community, and is motivated to provide comprehensive care to improve patient outcomes. She is enthusiastic about the integrative approach that LCHC offers and is looking forward to her patients having the convenience of rehabilitative exercise/instruction, diet and supplementation, decompression, and therapeutic massage on site. These modalities complement and enhance the care she will provide to complete the holistic wellness approach. Her purpose is to improve both structure and function resulting in performance in activities with greater enthusiasm, endurance, enjoyment, comfort, and efficiency.